Anhui Jianzhu University
Hefei City, Anhui Province
Anhui Jianzhu University(AJU) is a full-time provincial institution of higher learning accredited by the State Education Ministry. Located in Hefei, capital city of Anhui Province, the institute's two campuses cover an area of 73 hectares. AJU was ratified by the State Council and founded in 1960, with Mr. Guo Muruo, the famous scholar, inscribing the school name.


With Civil Engineering and Architecture as its main disciplines, the institute is comprised of 14 departments, teaching units, and scientific units. These include: Department of Civil Engineering, Department of Architecture, Department of Environmental Engineering, Department of Management, Department of Computer Science & Information, Department of Materials Science & Engineering, Department of Fundamental Science, Department of Foreign Languages, Department of Art, College of Continuing Education, College of Urban Construction, Department of Social Sciences, Department of Physical Education, and Modern Education Technology Center.

AJU offers 24 undergraduate programs in the fields of engineering, management, science, arts, and agriculture, including: Civil Engineering, Architecture, City Planning, Art Design, Landscape Architecture, Water Supply & Drainage, Building Environment & Equipment Engineering, Environmental Engineering, Resource Environment & Planning Management, Business & Management, Financial Management, Electronic Engineering, Computer Science & Technology, Engineering of Inorganic-nonmetal Materials, Polymer Materials & Engineering, Information & Computational Science, and English. The institute also embraces vocational education in the following 8 areas: Building Engineering, Engineering Supervision, Engineering Cost Management, Engineering Financial Accounting, Computer Application & Maintenance and so on.

Guided by the operating principles of 'serving regional and national economic development through excellence in the fields of civil and architectural engineering' and 'establishing a school with quality education, strengthened by distinguished research', AJU insists on combining 'specialty, scale, structure, quality, and efficiency' and aims at fostering well-rounded and innovative personnel. 12,000 students from 16 different parts of the country are currently enrolled at AJU. With the employment rate of AJU graduates steadily above 90% since 1990, students move on to pursue successful careers in many fields.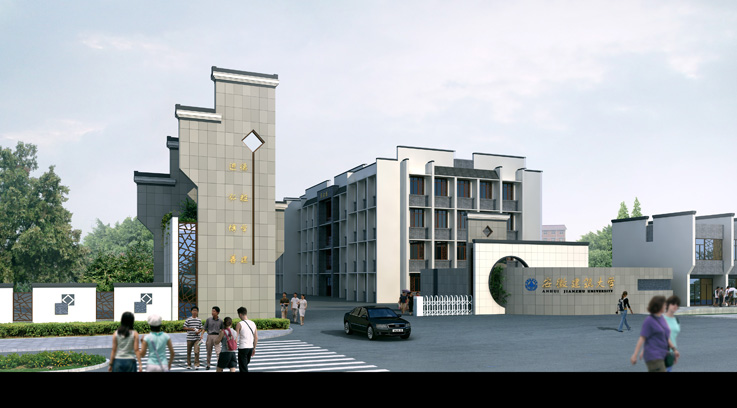 Anhui Jianzhu University attaches great importance to the development of basic science, applied science, and high technology. By persisting in the combined efforts of education, research, and development, and in the transformation of scientific research into productive force, AJU has achieved great success in contributing to local and national economic development. Since 1998, the institute has been awarded research funding for 20 ministerial and provincial-level projects, as well as for over 50 provincial-level Natural Science and Social Science projects. AJU's research divisions--Architecture Research Institute, Rock Exploration Institute, Urban Planning Institute, and Architecture Research Center--are highly regarded by the Anhui construction industry.

Curriculum reform plays a leading role at Anhui Jianzhu University. By adjusting the discipline structure and incorporating the characteristic AJU disciplines of Civil Engineering and Architecture, the institute has vigorously reformed and updated some of its traditional disciplines. Also, by widening the scope of the discipline layout, promoting interdisciplinary integration, and optimizing the discipline structure, AJU has formed a new pattern for the coordinated, multi-disciplinary development of engineering, management, agriculture, arts, and science. AJU has strengthened the discipline construction in Structure Engineering, Urban Planning, Municipal Engineering, and Materials Science. As a result of these efforts, AJU now boasts two provincial-level key specialties, the provincial-level demonstration specialty of education reform, as well as two provincial-level key courses.

Of the 900 faculty and staff members at AJU, 560 teach full-time. The majority of the middle-aged and younger faculty have earned either a doctoral or a master's degree and more than 230 teachers have senior professional titles. At the same time, the quality and quantity of AJU faculty research has increased steadily. Since 2000, AJU faculty members have published over 468 academic papers in academic journals at home and abroad, 60 of which are listed in world authoritative research paper indexes such as SCI, EI, and ISTP.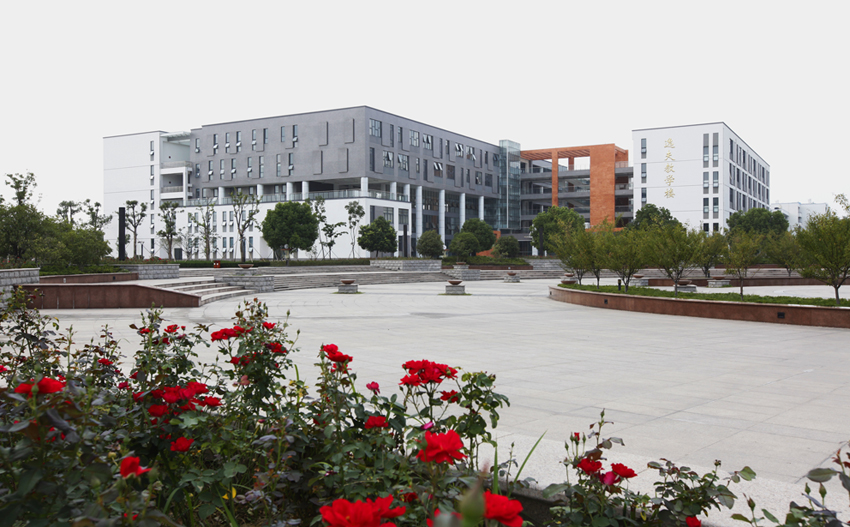 AJU recognizes that the state of higher education is continually evolving. To adapt to the new realities of higher education today, AJU has engaged in a wide range of exchange programs to accelerate teacher development and to improve faculty quality and expertise.

AJU makes full use of its campus environment to provide a rich and colorful campus life. While emphasizing the development of knowledge and ideas, AJU also supports students' social and cultural activities, technological innovation, and the arts to cultivate a campus atmosphere that is scientific, healthy, and well mannered.

The faculty, staff, and students of AJU are all committed to deepening the reform of the administrative and provision systems, and to completing the construction of the new campus and the renovation of the old campus as soon as possible. AJU will spare no effort to advance the model of a multi-disciplinary engineering institute specializing in civil engineering and architecture, mutually supported by the fields of engineering, management, agriculture, arts, and science.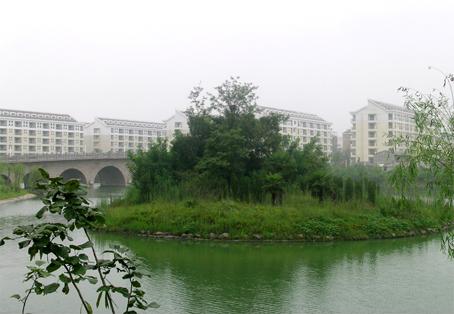 English Teachers Number required: 1-2 Posts
Contract Period: 1st September, 2018 - 15th July, 2019
Requirements: BA and TESOL /TEFL. Some teaching experience preferred
Monthly Salary: 6000 - 6500 RMB
Teaching hours: 16-18 hours per week
Level of students: University
Travel allowance: 1,100 - 2,200 RMB
Accommodation: 1 living room, 2 bedrooms, kitchen and bathroom with western style toilet; Facilities provided TV set, couch, beds, beddings, utensils, fridge, furniture, washing machine, hot water shower, air conditioners, microwave, toast oven, internet service; free utilities
Internet access(free) : internet access (broadband) in the apartment
Chinese Learning Class: Free Chinese class, 2 classes per week (if more than 2 persons at the same language level want to study Chinese, the class can be opened);
Medical Insurance: Medical care for foreign teachers in accordance with China's medical system.The school will provide teachers with a basic medical insurance and accident insurance .
Paid Holiday : 2 days off per week; public holidays in China; Christmas(1day); winter holiday.
Work permit : The school will provide work permit for China at no cost to the teacher.
Air-ticket Reimbursement: round way airfare reimbursement will be made for teacher on completion of a school year contract; single way airfare reimbursement will be make for teacher on completion of one semester contract
Closest Airport: Wuhan Tianhe Airport