Jiangyin Polytechnic College
Brief introduction of the University

Jiangyin based enterprises and local development is rooted together with the deposit Engineering practice with Dinggang utility personnel training for enterprises.
Jiangyin Vocational and Technical College Overview

Jiangyin powerful industrial group gave birth to only a Jiangyin-run colleges and universities - Jiangyin Vocational and Technical College.

College covers an area of 512 mu, building area of more than 20 million square meters, all kinds of teaching and research instruments and equipment amounting to more than 3,000 yuan. With the Electrical and Mechanical Engineering, Electronic Information Engineering, Textile Engineering, Chemistry, Computer Science, Department of Art and Design, Department of Management, Department of Foreign Languages, Department of Basic and Sports, such as 7-Series 2, and another adult education college. The local industrial structure around the creation of more than 40 professionals, including mechanical and electrical integration, computer art and design, computer network technology, electrical automation, apparel design features five professional provincial professional. At present, nearly 8,000 students, 519 faculty members, including 318 full-time teachers, senior professional titles account for full-time teachers, more than 70% of teachers. Graduate employment rate has remained at above 98%, of which about 80% of graduates in Jiangyin of employment, more than 30% of graduates has become middle-level cadres at and above Jiangyin business or technical backbone for economic development in Jiangyin provide a strong pool of talent .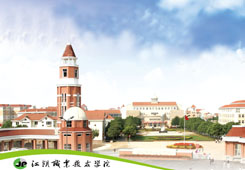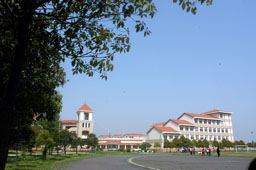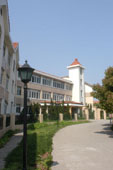 English Teachers Number required: 1-2 Posts


Requirements: BA and TESOL /TEFL. Some teaching experience preferred
Contract Period: 1st Sep, 2017 - 15th Jul, 2018

Monthly Salary: 6,000 RMB

Teaching hours: 18-20 teaching hrs per week ; 50RMB/hr for overtime

Age of students: University

Accommodation: Accommodation: A free private furnished apartment on the school campus. It includes one private bedroom, full set of furniture. Washroom. Color TV with cable, living room, dinning room, balcony. Free monthly utilities

Internet access (Free): computer with internet access (broadband) in the apartment and none charge for monthly fee.

Medical Insurance: Medical care for foreign teachers in accordance with China's medical system. The school will provide teachers with a basic medical insurance and accident insurance .

Paid Holiday: Two days off per week, Public holidays in China and winter holiday in Jan and Feb

Work permit : The school will provide work permit for China at no cost to the teacher.

Air-ticket Reimbursement:6000RMB round way airfare for the 11 month contract reimbursement will be made on completion of the contract

Closet airport: Shanghai Pudong or Hongqiao Airport