Dahua Training Centre (Huizhou)
- Positions A: General English Language Teachers needed
- Positions B: IELTS/TOEFL/AP English /SAT English Teachers needed

1) Huizhou is conveniently located within one hour on road between Shenzhen/HK
2) This is a language training institution under Hong Kong style of management.
3) International Division of Huizhou Hua Luogeng High School (Cooperation project)
4) Free Mandarin lessons are provided regularly.
5) Teachers will be arranged free tours regularly.
6) Huizhou has ranked among the best air quality city among all cities in China according to reports,
It is electronics generating no pollution waste while other cities in China will.
7) There are some nice beach resorts in Huizhou too...https://www.youtube.com/watch?v=v8dMFtVIcy4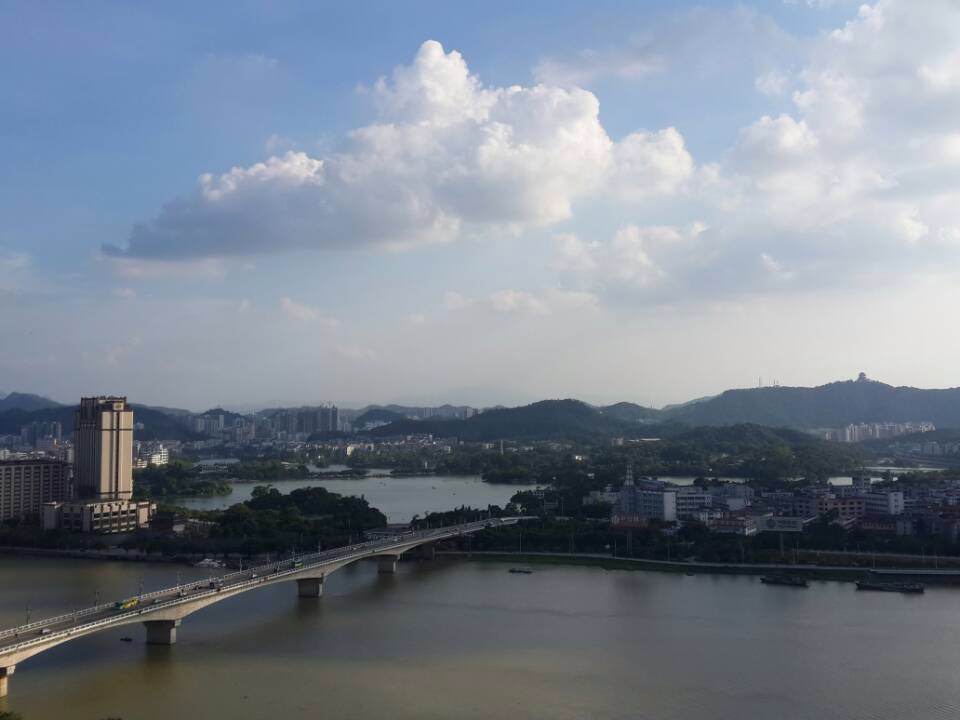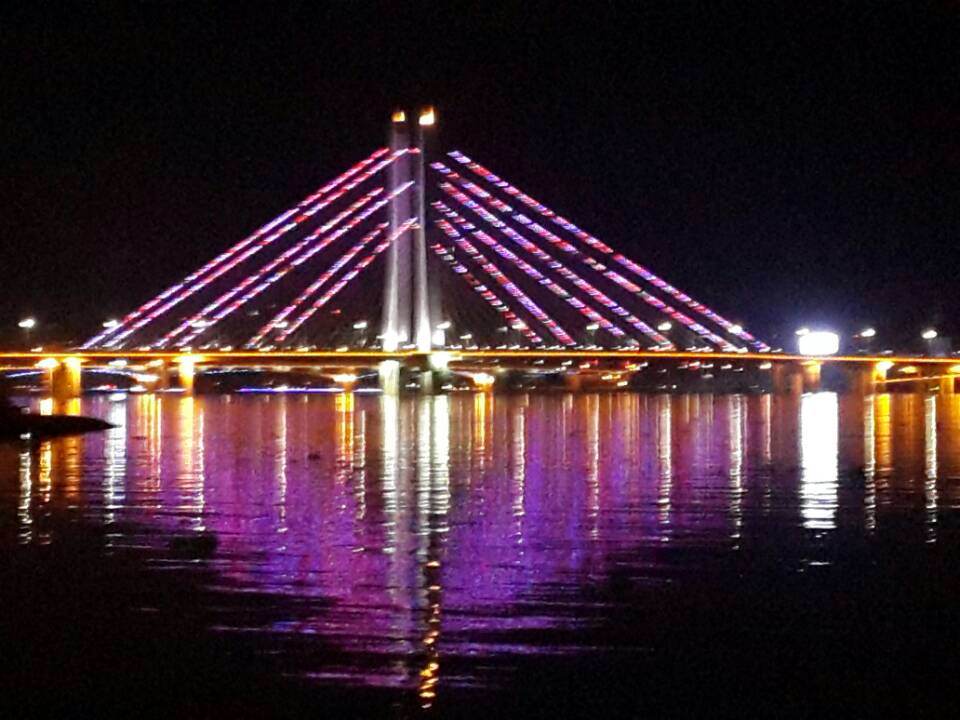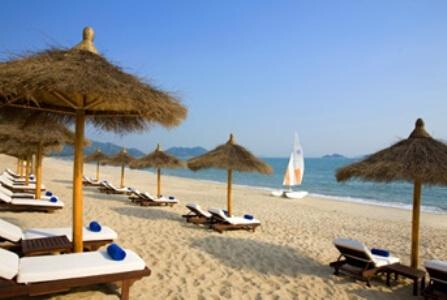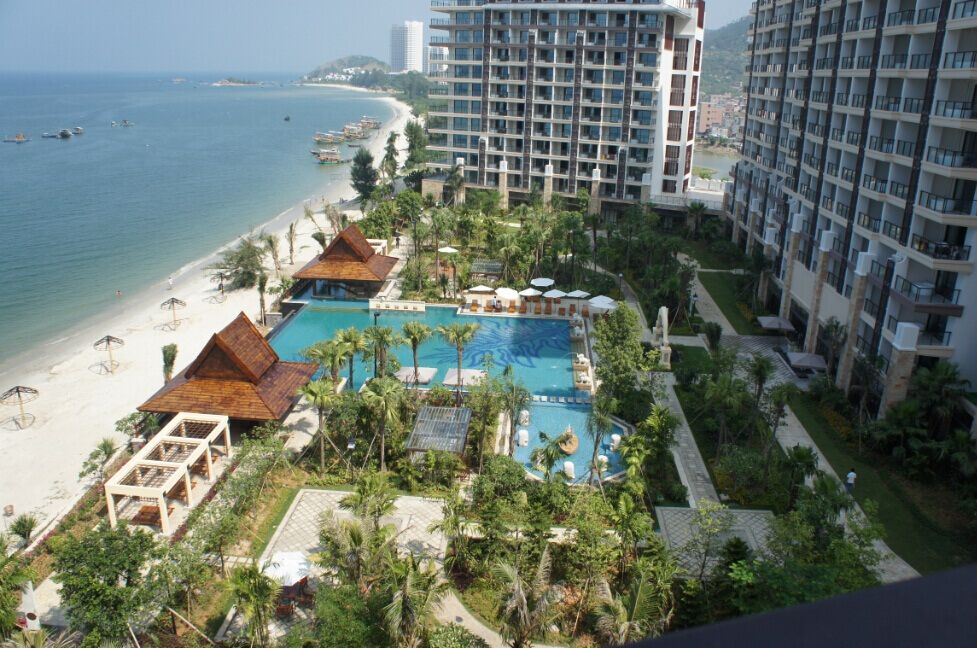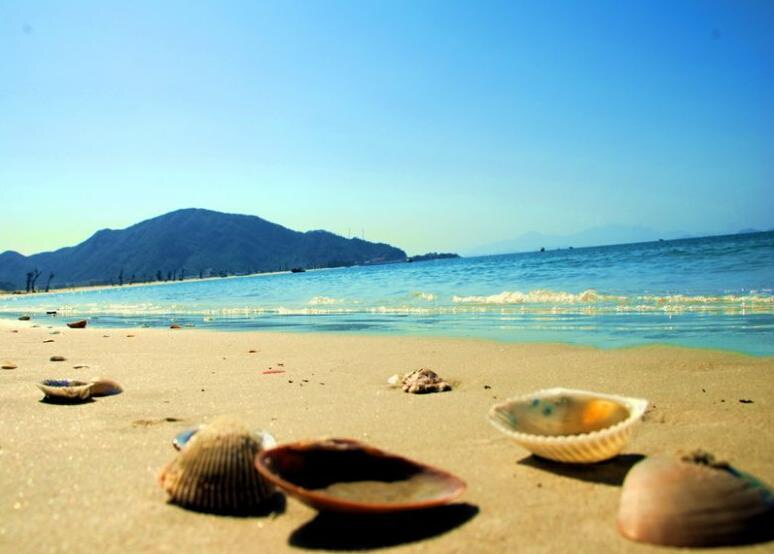 An Introduction to Huizhou City, Guangdong Province
Huizhou Municipality is situated on southeastern coastal area of southern China's Guangdong Province at the northeastern end of Pearl Delta, facing Daya Bay of South China Sea to the south and adjacent to Shenzhen and Hong Kong. Under its jurisdiction, there are Huiyang Municipality, Huidong County, Boluo County, Longmen County, Huicheng District, and two national economic development zones, namely, Daya Bay Economic and Technical Development Zone and Zhongkai High-Tech Industrial Park. Huizhou covers a total area of 11,200 km2 and has a population of 3,216,300.
Huizhou is a cultural city with a long history. It has been the political, economic, cultural, and communication center in Dongjiang Basin ever since ancient times. Su Shi, a famous poet and litterateur in Song Dynasty, once lived in Huizhou for three years and considerably raised Huizhou's fame. Many outstanding figures left their footprints in Huizhou, including Dr. Sun Yetsen, Zhou Enlai, Liao Zhongkai, Deng Yanda, Ye Ting, and Zeng Sheng.
Nature has been generous to Huizhou and favors it with gorgeous mountains, springs, lakes, sea, and islands. And today's Huizhou is an attracting place with an integration of natural beauty and rich humanity. There are six national/provincial scenic spots and natural reservations including West Lake, Mount Luofu, Mount Nankun, and Daya Bay.

Dahua Training Centre(Huizhou)
It was opened in April 2004 and is owned by Dahua Education Group (China Connection Education Service) as its first language training institution in China. This ia a language training institution under Hong Kong style of management.
Our Main Services: 
-General English Language Training courses
-IELTS and TOEFL exam preparation 
-International High School programs
-Overseas Study Service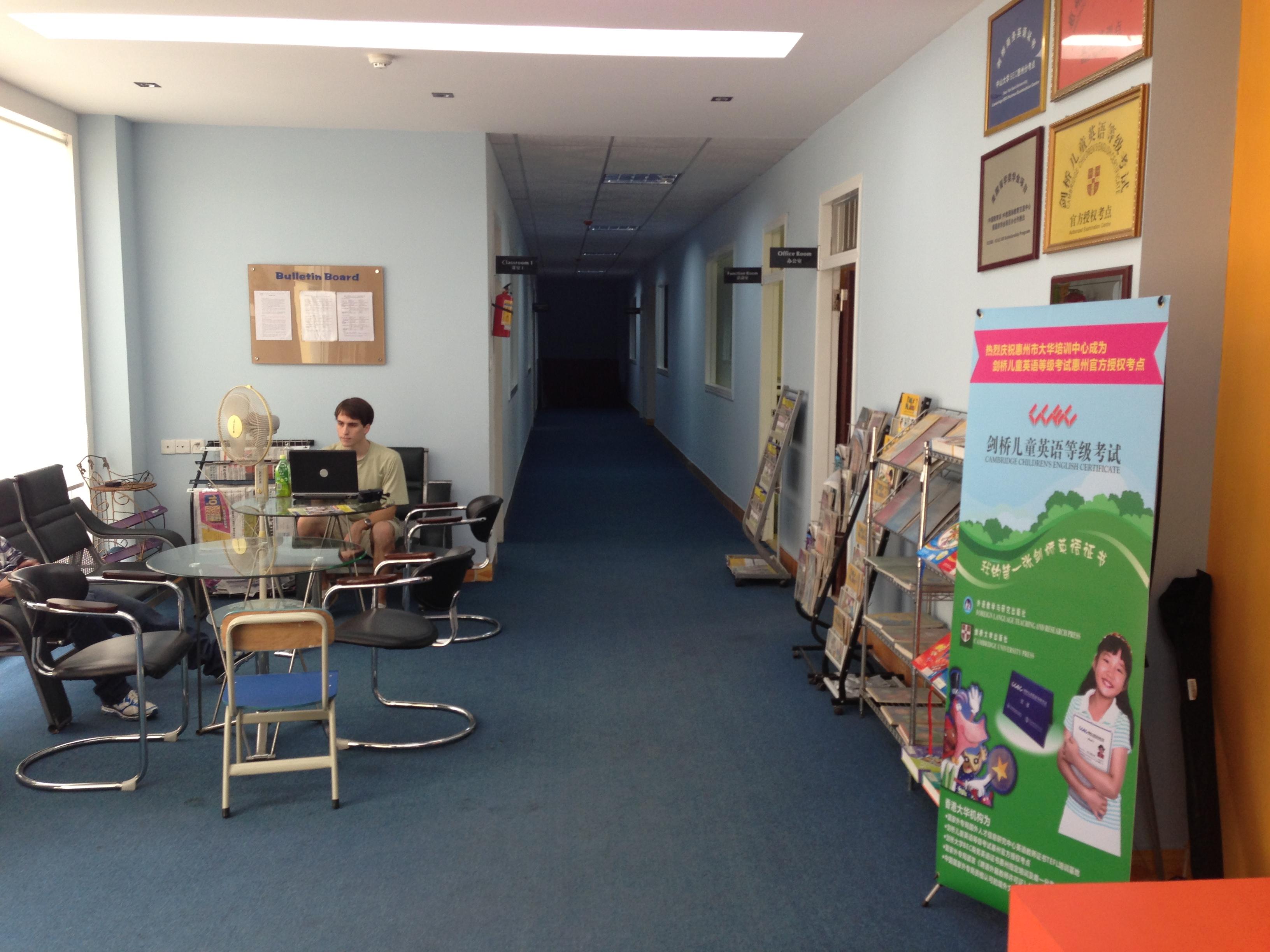 Our Teachers comments:

Andrew (USA) Dahua Training Centre (Huizhiu):
Dahua has been very helpful in providing a comfortable experience teaching in China. My coworkers are friendly and helpful, and have made the transition to China very easy for me. They even offered to help me find a closer apartment to the school that I teach at, because the school is very far and there are no buses available . I am very thankful for all the kind people I have I met at Dahua. Hualougeng is a very nice school with decent facilities. The other teachers have been very helpful in providing assistance for the international teaching program. Most of the students are enthusiastic and teaching has been fun. The scheduling has been a bit confusing, but the staff has been very helpful in keeping me updated.
William (2 yrs teaching experience in China, BA in Chinese Language):
Working at Dahua Training Center in Huizhou has been many teaching experiences gathered into one. Teaching students from kindergarten to high school has vastly opened up my perspectives on teaching and the range of kids I am comfortable working with. I feel that I understand more about the education system in China, at least in regards to teaching English, than I did previously, and that this will help me in any further educational work I may do in the country.

Alex (TEFL Master, BSc Psychology, Graduate Studies in Educational Psychology) :
The staff at the training center is very helpful in terms of helping teachers get acclimated and adjusted to all of the different aspects and challenges we face when coming to a new country. The culture in China is so incredibly different than what I was used to in America, so it was nice to have so many people willing to help. I have met a lot of interesting people, including the staff, other teachers, students, and people I encounter often throughout the city. There are many interesting things to do and the opportunity to experience such a different culture has helped to make me a more well rounded individual.

Anne(BSc Ed in Secondary Education and English, TEFL):
In general, I've been very pleased with my teaching assignment at Dahua Training Center. The staff members welcomed me in from the very first day and were always willing to help me and answer any questions that I had. I loved that the apartments were so close to the center too and that so many teaching resources were provided for me at the center. Both factors made my stay here a lot easier. Like the staff, the students were also a delight to be around. It was a pleasant surprise to find out how eager the children are to learn English. It made me more excited to teach them and to just be there in general.

Ivan(CELTA, BA in Drama & Film):
For the first-time travelling teacher, Dahua Training offers a central location (Huizhou City, Guangdong Province) from which hang-outs like Hong Kong and Macau are easily accessible. For the developing professional, working with students of all ages and levels of ability both in a private setting and within the public school system presents a unique opportunity to gain experience and confidence in a different pedagogical culture. And with air-conditioned studio apartments provided around the corner from the school and many cheap, local restaurants close by, working for Dahua and living in Huizhou are viable alternatives to the more chaotic day-to-day lifestyle of megacities like Beijing or Guangzhou.

Henry (QTS Certified teacher by UK Government, CELTA) :
Good staff team and very supportive management. Good support for learning Chinese. Good flat and very close to the school
Penny (Cambridge CELTA with teaching experience in UK, Hong Kong, Thailand, Mainland China):
Everyone at Dahua is very friendly and supportive. I have been provided with a comfortable and spacious apartment within very close proximity to the school which is so convenient

Ron (TESOL, BA and MA):
Good study materials with different activities such as table manner parties

Tim (12 years experience of teaching in Korea):
The apartments are modern and spacious. The apartments in Korea are much smaller

Positions A: General English Language Teachers needed
Contract Period:

- Aug 2016 to Jul 2017 ; 29Aug,

2016 to 15 Jan, 2017
Monthly Salary:
-RMB 7,000-10,000(including RMB 500 as Bonus) with the teaching hours 22-24 per week
Salary amount depends on teacher's educational background and teaching experience.
Requirements:
-BA degree + TESOL /TEFL certificate + teaching experience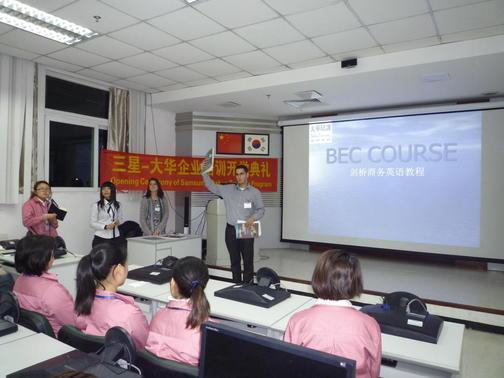 Positions B: IELTS/TOEFL/AP English /SAT English Teachers needed
Contract Period:
Monthly Salary:
-RMB 8,000-11,000(including RMB 500 as Bonus) with the teaching hours 22-24 per week
Salary amount depends on teacher's educational background and teaching experience.
Requirements:
-BA degree + TESOL /TEFL certificate + teaching experience
- IELTS/TOEFL teaching experience
Contract Period:
- Aug 2016 to Jul 2017

Monthly Salary:
-RMB 11,000-16,000(including RMB 500 as Bonus) with the teaching hours 22-24 per week
Salary amount depends on teacher's educational background and teaching experience.

International Division high school Programs include:
A- International High School Program-US/Canada Class (Three-year Full-time)
B- International High School Program-UK/Australia Class (three year full time)
C- International IELTS program (part-time and full time)
D- Study Abroad Programs
Requirements:
-BA degree + TESOL /TEFL certificate + teaching experience
- Related subject teaching experience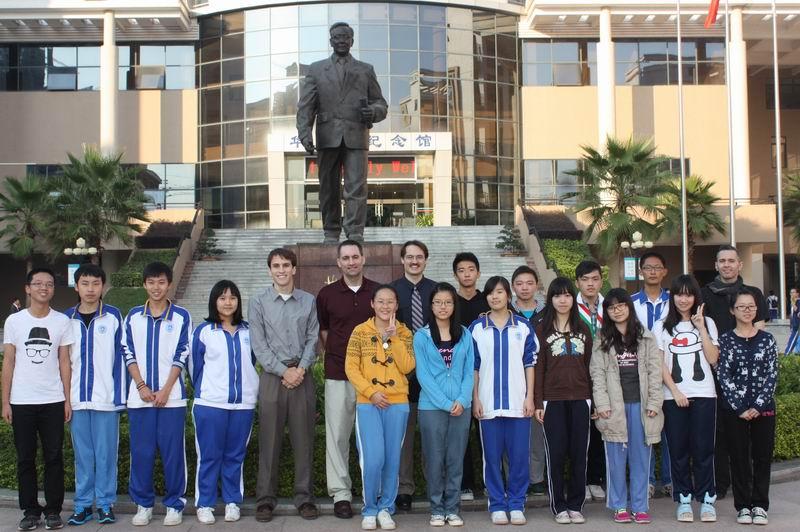 Cooperation with the International Division of Huizhou Hua Luogeng High School (see more info )
In order to adapt to the expanding demand on international talent, to meet the demand of Huizhou students who are eager to study in overseas schools and to take full advantage of high quality education resources in Hua Luogeng High School and integration of Chinese and Western cultures, The International Division of Huizhou Hua Luogeng High School was established with approval of Huizhou Education Bureau.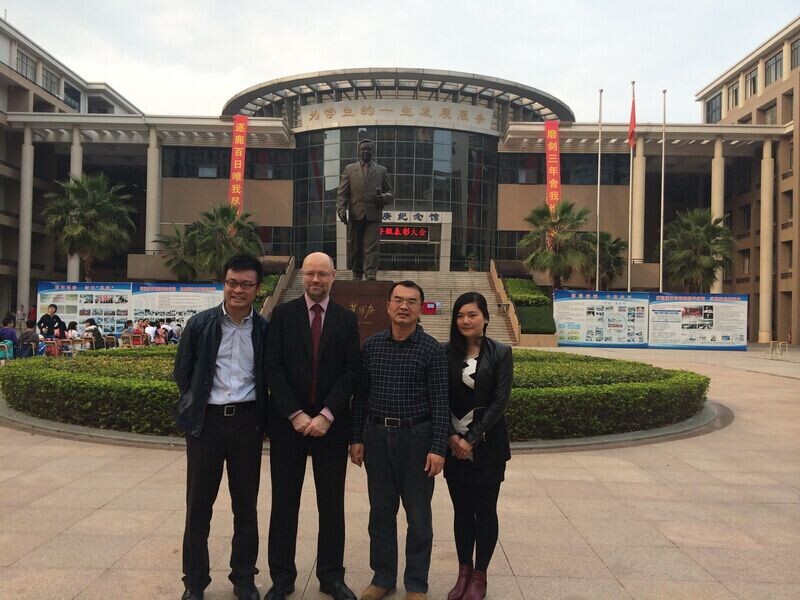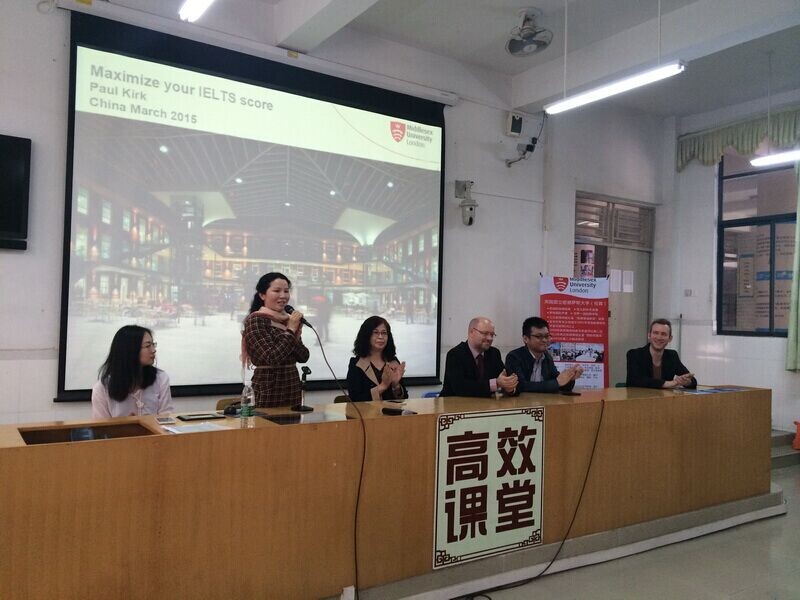 Accommodation:
A private apartment with bedroom, kitchen, washroom, color TV with cable, air-conditioner, telephone, microwave, washing machine, shower,24hour hot water supply, free supply of electricity (monthly maximum of RMB150 per head), water, supply of bedding (sheets, blankets, pillows and towels).

Remarks: Apartment for your reference
Internet access:
Computer with internet access (broadband) in the school everyday. If needed, the employer should assist teacher to install the internet access at his/her apartment but teacher should pay all the cost (Free broadband internet access normally costs about 100-200RMB per month)
Paid Holiday:
Two days off per week.
New Year in January (1) day; *Chinese New Year in January/February (3) days; Qing Ming Festival in April (1) day; Labor Day in May (1) day; Mid-autumn Festival in August (1) day; *National Day in October (3) day;
*The common practice in China for golden week holidays in Chinese New Year and National Day is such that the employee will have 7 consecutive days off. (3 days paid holiday, 2 weekend days, 2 extra days to be compensated for by employee working on weekends either before or after the golden week).

Paid Holiday: Annual Leave
The teacher shall be credited with 7-10 days annual leave upon commencement of employment with the School. The days have to be taken during the Chinese New Year holiday period in February (Teacher can be arranged at least having 12 days off in a low during the Chinese New Year holiday) or the period which both sides agree it.
Closest Airport: Hong Kong or Shenzhen or Guangzhou

Travel Allowance for 10-12 month contract :
On completion of the contract, a travel allowance RMB 5,000-6000 will be made by cash