Anhui University of Finance & Economic(Anhui)
Bengbu City, located in the northern part of Anhui Province, is in the reaches of Huaihe River. It was given the name of Pearl City since it had abundant pearl resources in ancient times. Bengbu City covers an area of 5952 km2 with a population of 3.6 million, urban residents nearly one million. Bengbu currently has jurisdiction over 4 districts --Longzi Lake, Benghill, Yuhui, Huaishang and 3 counties -- Huaiyuan, Guzhen and Wuhe.
Geography and Climate Bengbu's landscape is divided into two parts by the Huaihe River. The northern part of the Huaihe River belongs to Huaibei Plain which is broad flat, while the southern part belongs to the Jianghuai Hilly Area with clear differences in height. The highest peak in Bengbu is the Tu Mountain, 338m above sea level. Lying in sub-humid lands at the southern end of the monsoon climate zone, Bengbu has temperate climate, with four distinct seasons.
Bengbu City, which is linked by mountains and rivers, has beautiful scenery and diverse natural and cultural landscape as well as many monuments. The Huaihe River flows from west to east across the city with the Railway Bridge and Highway Bridge across the river. In the urban area of Bengbu, there are Pearl Park, Nanshan Park, and Zhanggongshan Park, and provincial-level scenic spots and Tanghe's Tomb. In Huaiyuan County lie Tujing provincial scenic areas where people can get a view on both Tu Mountain and Jin Mountain. Tu Mountain is the place for Da Yu, a legendary hero who used to conquer the flood of the Huaihe River and got married here in the ancient time. There are a lot of anecdotes about him as well as the heritage places and worship rituals. Similar to Mount Tu, Mount Jin is also famous for its heritage places such as Milky Spring, Wanghuai Pillar, Qiwang Palace, and Bianhe Cave. Guzhen County also has its ancient hero Xiang Yu, who fought against the first emperor Liu Bang in Han Dynasty. Bengbu City is very close to Fengyang County, the hometown of Zhu yuanzhang, who was the first emperor in Ming Dynasty. Bengbu is an ideal place to watch the beautiful scenery on Huaihe River. The Xianshan Gap, Jinshan Gap, and Fushan Gap are known as "the three Gorges" on the Huaihe River. Starting from Bengbu by boat, the visitors can enjoy the scenic spots on both sides.t.
Under the leadership of Anhui provincial government, Anhui Uni of Finance and Economics(AUFE), founded in 1959 and originally names Anhui Institute of Finance and Trade, is now a nationally renowed university specialized in finance and economics, covering extensive disciplines in economics, management, law, arts, sciences, engineering, and history. AUFE has been one of the first universities awarded the right to grant bachelor's degree and one of the second universities awarded the right to grant master's degree.
Located in Bengbu city, center of the Huaihe River Basin, AUFE, with a total area of 701,000 square metres, compres three campuses: Longhu Lake East Campus, Longhu Lake West Campus, and Jiaotong Road Campus, with Longhu Lake East Campus and Longhu Lake West Campus on the two sides of the Longhu Lake, a nationa; AAA-clasee scenic district. Its library holds 2 million volums, i milliom electronic volums, and about 1,700 Chinese and foreign periodicals. The university, with elegant surroundings, has set up a;; kinds of research institutions, laboratories, research centers, swimming pools, gymnasia, playgrounds, and various types of teaching and sports facilities, which enable the university to offer good-quality education and a relatively-comfortable campus life.
AUFE consists of 12 schools, 2 departments. It awards bachelor's degree in 44 academic disciplines, master's degree in 8 Level I academic disciplines and 38 Level II academic disciplines. In additiona, 10 professional master degrees are offered. The university has 4 Key Research Bases at provincial or ministerial level, 21 university-affiliated research institutions, 1 A-class and 7 B-class key disciplines at provincial level, 5 state-level characteristic undergraduate majors, 8 provincial-level characteristic undergraduate majors, 4 provincial-level demonstration majors, 2 provincial-level demonstration centers for experimental teaching, and 28 provincial-level quality courses.
AUFE enjoys a well-formed, high-quality and creative faculty, among which there are over 1,070 professional teachers and 459 professors. In recent years AUFE places more emphasis on attracting academic talents, consolidating academic groups and building innovative groups. More and more academic leaders, national well-renowned scholars and recently-emerging young schools come and join AUFE. It hosts about 25000 full-time undergraduates, 13000 adult students and 1500 post-graduates.

AUFE places great emphasis on inter-university and international exchange and cooperation. It has established steady relations with universities and research institutions from countries and regions worldwide. Through participating in these activities, teachers and students have broadened their vision to a national or even an international level. it has constantly invited experts and scholars from home and abroad to give lectures to the students. At the same time, many teachers have been sent to countries like Japan, U.S.A., Italy, Germany, France, Britain, Australia, Switzerland, Denmark, Romania and regions like Hong Kong, Taiwan and Macau, either as visiting scholars or as students to pursue further study there. AUFE also offers 2+2, 3+1 and 3+2 joint cultivation programs with world famous universities.
AUFE attaches great importance to scientific research and social work. Since 2008, it has acquired 59 national social science and natural science fund projects, 104 provincial or ministerial projects and published 292 papers on Economic Research, Management World and some other key journals which are listed as the source of SSCI, and won 42 prizes in provincial scientific researches. AUFE has also successively set up several research centres, such as Hefei-Wuhu-Bengbu Independent Innovation and Regional Economic Development Research Centre, Wanbei Development Research Institute and Hefei Research Institute. It has compiled and published three very popular reports for more than five years, including Anhui Economic Development Report, Anhui Industrial Competitiveness Report, and Anhui Country-Level Economic Development Report. It has sighed strategic cooperation agreements with 10 provincial suppply and marketing cooeratives, participated in the development planning of more than 20 cities and countries (districts), received more than 7.8 million yuan research funding and constantly improved the training system. The periodical Finance and Trade Research fund by AUFE is a source periodical for CSSCI.
AUFE strives to meet the needs of the society and China's economic development and seeks to provide a better education and environment to its students.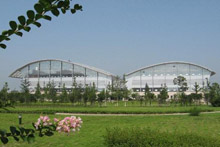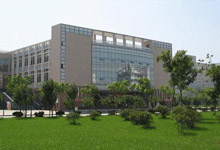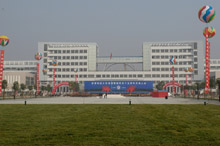 Full-time English Teachers needed:2-3 Posts
comonic and Finance Teachers needed: 1-2 Posts
Contract Period: 1 Sep 2018 - 15 Jul 2019
Requirements: BA and TESOL /TEFL. Some teaching experience preferred
Monthly Salary: 6000-7000 RMB
10000-12000 RMB(Ecomonic and Finance Teachers with MBA)
Teaching hours: no more than 18 classes per week; 100RM/hr for extra hrs
Insurance: accident insurance provided and the school will provide general public health services in Bengbu City Hospital
Age of students: 19-20 years old
Accommodation: provided furnished apartment with full facilities.
Paid Holiday: Two days off per week; all public holidays in China; paid winter holiday in Jan and Feb
Work permit : The school will provide work permit for China
Air-ticket Reimbursement: On completion of the contract, a round way air-ticket reimbursement will be made.
Closest Airport: Hefei Airport