Our Services
China Connection Education Service (CCES) was founded in 2001, it is an offshore intermediary organization (Cert. No 028) approved by the State Administration of Foreign Experts Affairs (SAFEA) of the People's Republic of China for introducing foreign cultural and educational experts to China.

We have built up a professional team to assist you in finding the desired ESL teaching job in locations of your choice, using the close working relationship forged with educational institutions and FAO's throughout China. As a government recognized organization and an authoritative and reputable organization trusted by the public, we offer the society quality and effective service. The Information and Research Centre of State Administration of Foreign Expert Affairs of PR China appoints and authorizes China Connection Education Service as Representative Organization on Professional Training, TEFL (Teacher Certificate), Cultural Exchange , and act as an agent of China-job's business in Guangdong Province and H.K. Special Administrative Region.
China Connection Education Service also currently has language school and overseas study service centres in Hong Kong, Guangzhou, Huizhou and Zhuhai, providing a variety of education, management and language training courses as well as overseas study advisory services to the students.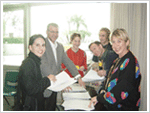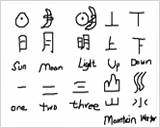 香港师源教育机构(简称师源)成立于2001年,是国家外国专家局颁发行政许可证(证号028)引进境外文教专家的机构。师源长期同国内外高等院校及教师培训机构有着学术、人才交流及合作、是一个专业介绍外籍英语教师/外国专家到香港及国内中小学和大学院校的专业服务机构。

国家外国专家局国外人才信息研究中心授权香港师源教育机构作为在专业人才培训、TEFL(外籍教师证书)培训、文化交流项目及中国国际人才网在广东省以及香港开展业务的代理机构 。

师源在香港、广州、惠州、珠海拥有培训机构及留学服务业务,为香港及国内各界人士提供一系列多元化的培训课程及出国留学等相关服务。师源在对中外文化教育交流中发挥了积极的作用,成为政府认可、民间信任的权威机构,为社会提供了优质、高效的服务。我们承诺将尽心竭力做到最好!