Dalian Jiaotong University (Dalian, Liaoning)
Dalian City, Liaoliang Province


Dalian is the governing sub-provincial city in the eastern Liaoning Province of Northeast China, facing Shandong to the south and the Yellow Sea to the east and the Bohai Sea to the west and south. Dalian is southernmost city of Northeast China and China's northernmost (still warm water) seaport. Dalian is the second largest city of Liaoning Province, and has a long history of being used by foreign powers as a port. The city made international news headlines in July 2010 when two oil pipelines exploded, releasing thousands of gallons of oil which flowed into the nearby harbour and the Yellow Sea.
Developed industrial areas of China, the Dalian administrative district today consists of Dalian proper and the smaller Lüshunkou (formerly Lüshun city, known in western and Russian historic references as Port Arthur), about forty nautical miles farther along the Liaodong Peninsula. Historical references note that the Russian designed city of Dalny (Alt. Dalney), on the south side of Talien Bay was 40 kilometers from Port Arthur/Lüshun (known today as Lüshunkou or literally, Lüshun Port).


Dalian is located west of the Yellow Sea and east of Bohai Sea roughly in the middle of the Liaodong peninsula at its narrowest neck or isthmus. With a coastline of 1,906 km, it governs the entire Liaodong Peninsula and about 260 surrounding islands and reefs. It is seated at south-south-west of the Yalu River, and its harbor entrance forms a sub-Bay known as Dalian Bay.

Dalian is a very popular destination among Chinese tourists and foreign visitors, especially from Japan, South Korea and Russia. Its mild climate and multiple beaches as well as its importance in the modern history of China make it an especially nice place to visit. Some of the most famous beaches are Tiger beach, Xinghai beach, Jinshitan beach and Fujiazhuang beach. It is one of the three Best Tourism Cities (2006), along with Hangzhou and Chengdu, recognized by the National Tourism Administration.

Brief Introducetion of the College

Established in January 1956, with the name of Dalian Engine Vehicle Production School Changed the name for Dalian Machinery Production School in September 1957.

Dalian Railway Institute was founded based on the Dalian Machinery Production School in July 1958.

Became one of the academies directly leading by the Ministry of Railways in January 1961 Teng Daiyuan, the minister of Ministry of Railways visited Dalian Railway Institute and inscribed the name of institute in January 1936.

Dalian Railway Institute became one of the high schools which could offer Bachelor Degrees firstly.

Li Senmao, the minister of Ministry of Railways, member of the Central Committee visited Dalian Railway Institute and inscribed the words "in order to develop railway, put the education first" in August 1992.

The class for international students held the first term beginning ceremony in September 1996.

Dalian Railway Institute was put under the administration of Liaoning Provincial Government from leading by both Liaoning Province and the Ministry of Railways which is the main leader in February 2000.

The Software school of Dalian Railway Institute held the first term beginning ceremony in October 2002.

In May 2004, Dalian Railway Institute was renamed as Dalian Jiaotong University.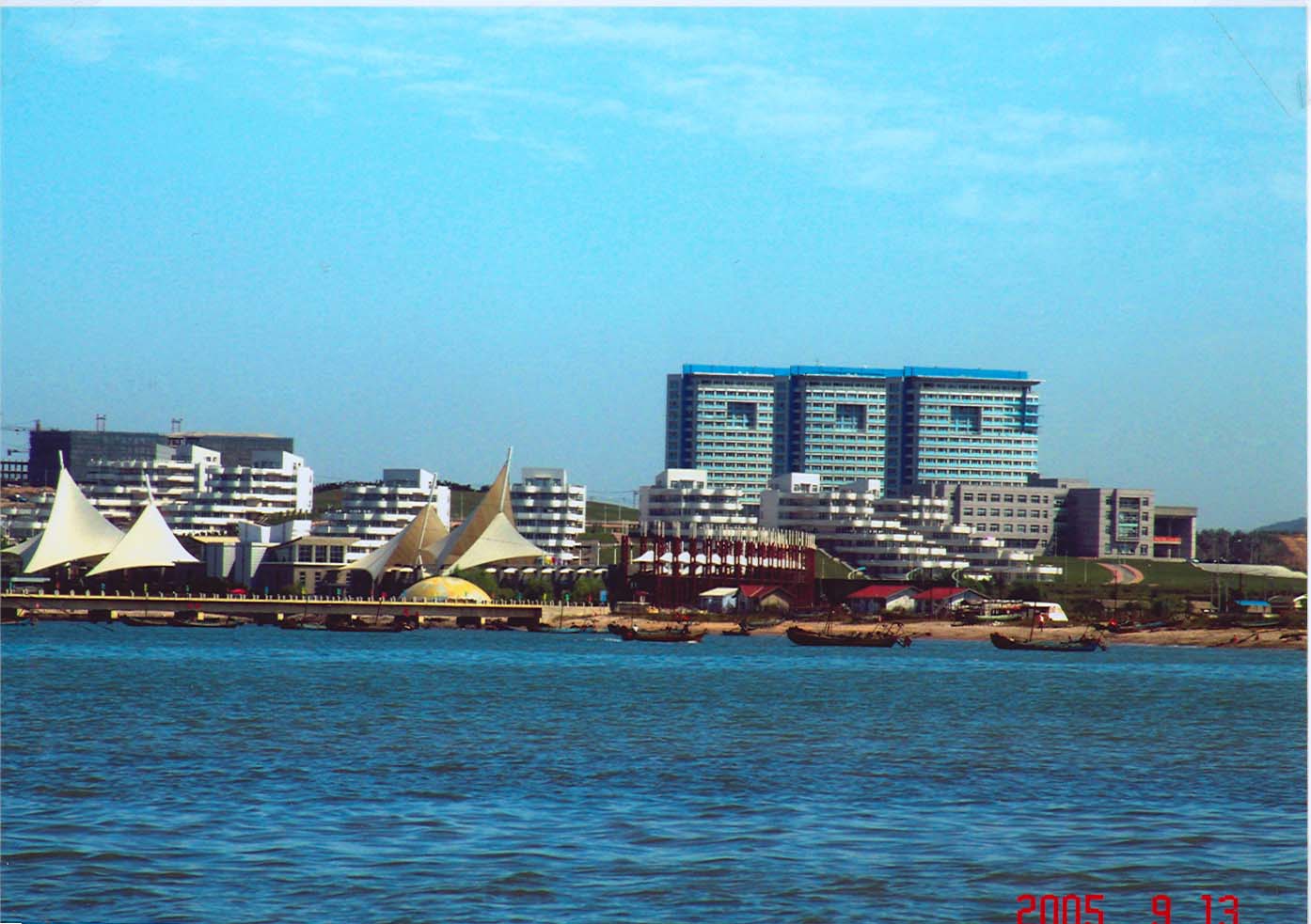 Teachers needed:
The Teaching Positions needed at the Lushun campus: 2 positions
Requirements: Bachelor degree + teaching experience (TEFL Cert. preferred)
Contract Period: 1st Mar, 2024 - 31st Jan, 2025
Salary: RMB12,000 for teaching with 14-16 teaching hours per week
Remarks for Lushun Campus: Teachers live on main campus and will need to travel between main campus and subcampus once or twice per week
RMB120 allowance teaching at Lushun campus per day
Age of Students: university students
Paid Holidays: two days off per week; all public holidays in China; paid winter holiday in Jan and Feb
Medical Allowance: They will provide free medical service at the school clinic.
Medical Insurance: Medical coverage paid by school.
Accommodations: Offering a private free apartment including with 1-2 bedrooms, living room, washing room, color TV, DVD or VCD player; internet access, air conditioner, refrigerator, washing machine, telephone, microwave, bedding etc. a certain amount of free household electricity and water and internet usage
Travel Allowance: 2,200 RMB per school year
International air ticket: On the Completion of the contract, the school will reimburse the Roundtrip airfare (the economic class) up to 10,000 RMB
Closest Airport: The teacher will be picked up by the school on arrival and transported to the airport on departure.
Working visa: Invitation letter will be mailed to teacher to process work visa in his/her own home country before departing for China. Teachers already in China will be assisted in switching over to the university.