Henan University of Science and Technology
Luoyang City, Henan Province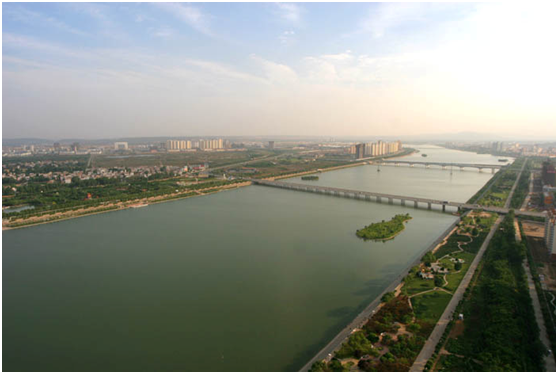 Luoyang is a city located in the confluence area of Luo River and Yellow River in the west of Henan province. Governed as a prefecture-level city, it borders the provincial capital of Zhengzhou to the east, Pingdingshan to the southeast, Nanyang to the south, Sanmenxia to the west, Jiyuan to the north, and Jiaozuo to the northeast. As of the final 2010 census, Luoyang had a population of 6,549,941 inhabitants with 1,857,003 people living in the built-up (or metro) area made of the city's five urban districts, all of which except the Jili District are not urbanized yet.
Situated on the central plain of China, Luoyang is one of the cradles of Chinese civilization, and is one of the Four Great Ancient Capitals of China.
Overview of Henan University of Science and Technology (HAUST)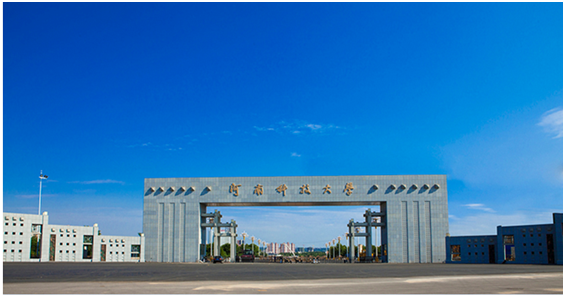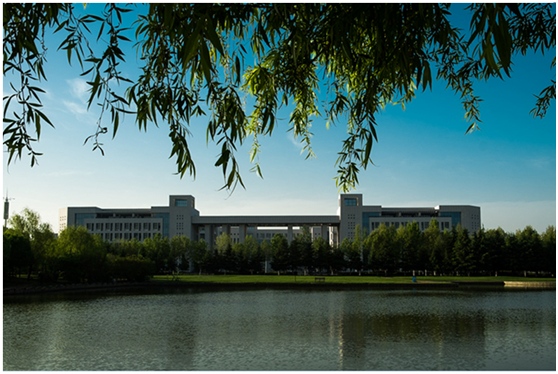 Henan University of Science and Technology (HAUST), located in the thousand-year ancient capital and the peony flower city of Luoyang, is a comprehensive university with a priority for engineering. It was founded in Beijing in 1952, moved to Luoyang in 1956 and then renamed as Luoyang Institute of Technology (LIT). In 2002, with the approval of China Ministry of Education, LIT amalgamated another two colleges to form the third comprehensive university of the province – Henan University of Science and Technology.
HAUST is composed of 4 campuses with a total area of over 307 hectares.The library, with a construction area of 99,000 ㎡, possesses a book collection of 3.64 million volumes and 180,000 periodicals of different languages. The digitalization of campuses is domestically advanced and honored Award of Excellence on Educational Information Construction of China. The university consists of 31 schools with 4 First-Level Disciplines offering doctoral degrees, 2 post-doctoral research stations, 38 First-Level Disciplines offering master's degrees, 97 undergraduate majors. Eleven disciplines of the university cover science, engineering, agronomy, medicine, economics, management, literature, law, history, art and pedagogy. In 2008, the university's undergraduate teaching work was assessed as Excellence by the Higher Education Evaluation Center of the Ministry of Education.
More than 41,000 full-time undergraduates and postgraduates come from 31 provinces, municipalities and autonomous regions in China, and international students from different countries and regions. Over the past 60 years, more than 200,000 senior professionals have made prominent contributions to the economic and social development. The excellent faculty exerts fundamental role in the development of the university. There are 1,012 professors and associate professors, 1,195 doctors, 9 shared Academicians, 5 professors recruited in the Thousand Talent Plan (including foreign experts), 3 professors awarded as Henan Scholars, 3 professors listed in Million Talents Project, and 46 professors enjoying State Council Special Allowance.
In HAUST there are 46 national, provincial or ministerial key labs and engineering centers, 2 Henan Provincial Collaborative Innovation Centers. Over the past 5 years, HAUST chaired 32 national major projects and 333 projects from National Natural Science Fund and National Social Science Fund, and was awarded 6 National Science and Technology Progress Prizes. Journal of Henan University of Science and Technology (Natural Science Edition) is the national core journal and honored with the 1st Prize of Top Science and Technology Journals of Chinese Universities by Ministry of Education.
Henan University of Science and Technology has consistently developed its priorities in fields such as mechanics, materials, agricultural mechanics, communication and transportation, electronic information, oncology, forensic medicine, microsurgery, peony cultivation, product processing, agricultural by-product processing technology, aerobic cultivation and seed breeding, preventive veterinary medicine, animal breeding and reproduction.
Adhering to the opening-up policy, HAUST actively engages in international exchanges and joint schooling, and has developed academic cooperation relationships and exchange with some 87 universities and institutes in USA, Britain, Germany, Japan, Russia and other countries and regions, and has also conducted two-way exchanges between undergraduates and postgraduates and teachers. Some foreign specialists are invited to give lectures.
Today Henan University of Science and Technology is courageously sailing toward a further destination--a higher level of teaching-research comprehensive university.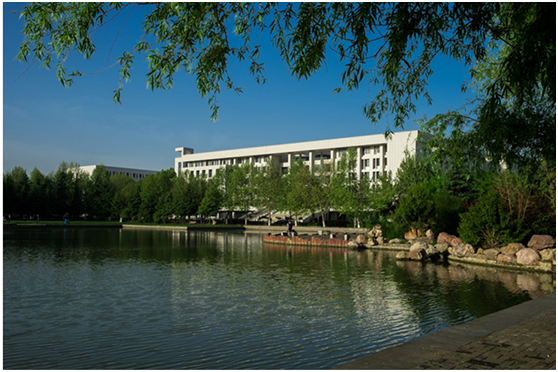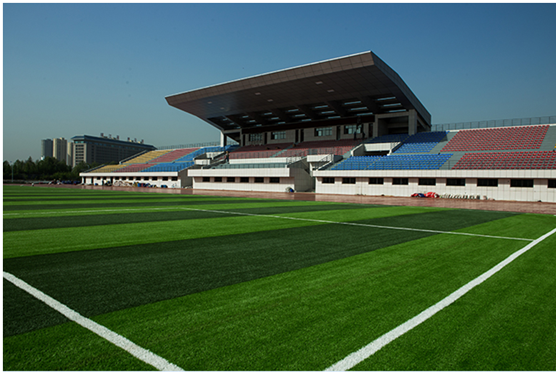 Full-time English teachers needed
Contract Period: 1 Sep, 2019 - 30 Jun, 2020
Number required: 2-3 posts
Requirements: The Prospective teacher possess the following credentials to qualify for this position
- BA + TESOL/TEFL; or BA + 2 years or above English teaching experiences
- Be responsible, patient and enthusiastic
- Native English speakers from USA, Canada, Australia, New Zealand, England, Ireland, and South Africa
Benefit Package:
- Salary : 8000 RMB/month or above (negotiable according to applicants' qualification and teaching experience)

- Free Accommodation : An apartment with general living facilities, computer (free internet), free water and electricity supply

- Airfare : Round-trip for finishing the contract
- Paid holidays : winter holidays and other legal holidays.
- Teaching task : 16 - 18 teaching hours per week