Hebei University of Engineering
Handan City, Hebei Province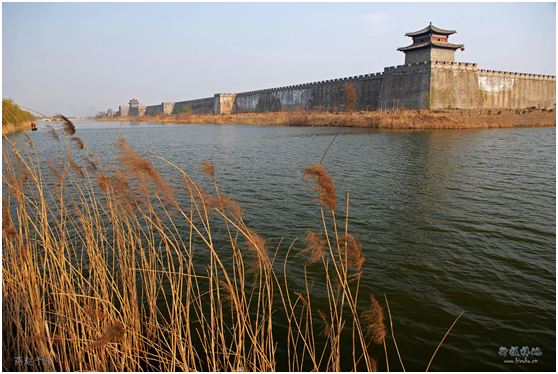 Handan is a prefecture-level city located in the southwest of Hebei province, China. The southernmost prefecture-level city of the province, it borders Xingtai on the north, and the provinces of Shanxi on the west, Henan on the south and Shandong on the east. At the 2010 census, its population was 9,174,683 inhabitants whom 2,845,790 lived in the built-up (or metro) area made of 3 urban districts, Handan and Yangyan counties, and Shahe City in Xintai municipality, largely being conurbated now.
Brief Introduction of Hebei University of Engineering (HUE)

Hebei University of Engineering (HUE), jointly funded by Hebei Provincial Government and the Ministry of Water Resources of China, is a key provincial university and one of provincial "National Key Construction First-class Universities". It is located in Handan, a famous historical and cultural city, known as"the Capital of Chinese Idioms". HUE was established in 2003 from the amalgamation of 4 individual colleges: Hebei Institute of Architectural Science and Technology, North China Institute of Water Conservancy and Hydro-electric Power (Handan), Handan Medicine College, and Handan Agriculture College.
HUE houses advanced facilities for higher education as well as beautiful campus views . It covers an area of 350 acres, with the total construction area of the school buildings 897 thousand square meters. The new campus under construction occupies 675 acres, with the total construction area of the school buildings 973.1 thousand square meters. HUE boasts a gallery of well-qualified 2,051 staff. Presently, the university has 1,720 graduate students, 23,848 full-time undergraduates, and 114 international students. The university has 3 double-employed academicians, 2 experts of "Thousand Talents Program"and "Thousand Young Talents Program", 6 experts enjoying State Special Allowance , 1 national candidate for "New Century Talents Project", 2 "Provincial Top-Talents", 4 Excellent Provincial Experts , 2 candidates for "New Century Talent Support Program"of the Ministry of Education, 4 experts enjoying Provincial Special Allowance, 6 young experts honored "Provincial Outstanding Contribution Experts", 1 expert honored "Provincial Outstanding Returned Overseas Chinese Talents" and 42 experts elected into the"New Century 333 Talent Project". It owns advanced teaching and research laboratories, student innovation bases, student activity centers, academic exchange centers, and stadiums. The full-featured library has a total collection of 2.25 million volumes. HUE has established a 10-Gigabit fibre-optic backbone with a speed of 1000 Mb/s for the campus computer network and wireless coverage. A 3-A hospital, a primary and a middle school are also affiliated to HUE.
English teaching positions: 2
Contract period: 1st Mar, 2024 - 15th Jan, 2025
1st Sep, 2024 - 15th Jul, 2025
Salary: RMB 9,000 - 10,000
Teaching hours: 14 - 16 teaching hours per week
Flight: round way international airefare
travel allowance: 2,200 RMB per school year
Medical allowance provided
Free Mandarin lessons provided
Holidays: Public vacations and winter and vacation with salary.
Accommodation: free apartment on campus with free Internet,water ,gas and electricity with cooking utensils provided