Suzhou University
Suzhou City, Anhui province
Suzhou is situated at the northernmost end of Anhui province neighboring Jiangsu, Shandong, and Henan provinces. Suzhou is located in the Huaibei Plain, the topography of it is low and flat, just like all the cities in northern Anhui province.It is located in the warm-temperature zone having a semi-humid monsoon climate. Its winter is chilly, usually lasting as long as four months, and the summer is hot. The rainy season ranges from mid-June to late September. Spring and Autumn are both favorable seasons for the best weather, moist air and moderate rainfall.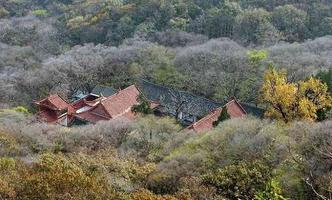 It was inhabited a long time ago, and bacame a flourishing place int he Qin(221BC-206BC) and Han(206BC-220AD) dynasties. In the Tang Dynasty(618AD-907AD), the government set up a prefecture in this area. Since then, it has always been the capital of the prefecture.


Huangcangyu Nature Reserve is the most attractive sight in Suzhou bringing together many types of landscape, such as natural forests and caves, spring, pools, as well as temples. In Wuliu Scenic Spot, visitors can taste the natural, high quality mineral water in the Longguan (Dragon) Spring and the Zhenzhu (Pearl) Spring. Apart from natural scense, the Longguan and Dafang Temples and some cultural relics and tombs can also be found in this spot.
Brief Introduction of the University
situated in the southern part of the Huaihai Plains, is an important strategic point held over the Bianhe River and the Huai-heRiver in northern Anhui. It's a marvelous galaxy with a long history where people of talent have been coming forth in numbers.
Suzhou University is a university of comprehensive provincial undergraduate courses with a near 60 years' history. It covers an area of 906mu, 1,000mu of land for further development and 250,000square meters for school buildings. The new campus is tranquil and tasteful, the small bridge over the flowing stream, the dense wood and bamboo forest set off one another with the teaching building, the exxperiment building, the library and the modern large-scale stadium, the perfect combination of the modern art and ancient elegance makes ouruniversity a dreamy palace for large number of students.


There are 12 departments and a school of Continuing Education in the university (including adult education), 24 undergraduate-course majors(Chinese Language and Literature, Mathemetics Applied Mathematics, Applied Chemistry, Electronic and information Engineering, Computer Science and Technology, Electronic Business, English, Artistic Designing, Biotechnology, Geography Science, Physical Education, Marketing, Humanities Education, Music, Human Resources Management, Accounting, Electronical Engineering and Financial Management) and more than 300 university courses. Currently the unviersity boasts of over 11,400 full-time higher education students enrolled all over China, embraces a teaching staff of more than 500 well known for the intellectual vigor, among whom there are 130 professors and associated professors, over 30 experts who enjoy special government allowances, model academic experts at provincial level, top academic leaders and, the talented middle0aged and young bacbone teachers, 5 PhD supervisors and postgraduate tutors and 4 foreign experts.
Teachers needed: 2-3 Posts
Contract Period:1 Sep 2018 - 15 Jul 2019
Requirements: Bachelor degree + teaching experience (TEFL Cert. preferred)
Monthly Salary: 6,000 RMB with no more than 22 teaching hours (normally 18-20 hours) per week
Age of Students: university students
Paid Holidays: two days off per week; all public holidays in China.

Paid Summer holiday in July and August for one school year contract

Travel Allowance: 1100 RMB for one semester; 2200 RMB for one school year
Medical Allowance: They will provide free medical service at the school clinic.

Medical Insurance: Medical coverage paid by school.
Accommodations: Offering a private free apartment including with 1-2 bedrooms, living room, washing room, color TV, DVD or VCD player; internet access, air conditioner, refrigerator, washing machine, telephone, microwave, bedding etc. a certain amount of free household electricity and water and internet usage
International air ticket: On the completion of one school year contract, the school will reimburse the round-trip airfare. On the completion of one semester contract, the school will reimburse the single-way airfare.
Closest Airport: The teacher will be picked up by the school on arrival and transported to the airport on departure.
Working visa: Invitation letter and working permit will be mailed to teacher to process work visa in his/her own home country before departing for China. Teachers already in China will be assisted in switching over to the university.