Harbin No.3 High School
Harbin City, Heilongjiang Province

Introduction

Harbin No.3 Middle School has set up a Euro-American Cultural Exchange Class, using the Global Assessment Certificate (GAC), the primary program of American College Test (ACT) Education Solutions. It is expected that this international authoritative pre-college program will provide a secure and guaranteed path to overseas study passage for the Heilongjiang high school students who are aiming at applying for distinguished international universities.

A Brief Introduction of ACT

Established in 1959, ACT INC. is one of the top-class institutions for educational tests, working ability development, and research. Every year around 2,000,000 people take ACT all over the world. The ACT result is one of the important standards for admission and scholarship application assessment taken by all American universities and educational institutes.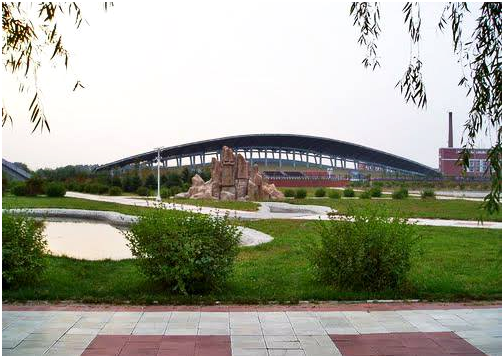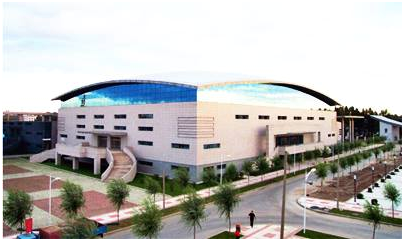 A Brief Introduction of ACT-GAC Pre-college Program

GAC is an international pre-college program which is the primary program of ACT, launched by ACT Education Solutions, Limited. ACT is the world's most recognized university preparation program. Hundreds of GAC teaching centers are scattered around the world, for example Australia, Britain, US, Japan, ect. In China, there are more than 30 GAC teaching centers such as in Beijing, Shanghai, Hongkong, Taiwan, Chongqing, Xi'an, Chengdu, Shenzhen, Guangzhou, Guiyang, Hangzhou, and Suzhou. GAC graduates can apply for admission to more than 110 Pathway Universities in countries like the USA, Canada, Australia, Britain, and New Zealand. All of the diplomas issued by these universities are recognized by the Chinese Ministry of Education. GAC is the only pre-college program which includes ACT in China. Students with ACT results can apply for all 3300 universities in America as well as scholarships.

The GAC pre-college program is virtually equivalent to the courses in China's Senior 3 and Freshman year, whose extent and depth is superior to Chinese high school courses. Besides the extent and depth of the courses, GAC pre-college program concentrates its efforts on nursing students' ability to study, to analyze and think, to apply and practice knowledge, from which they can benefit greatly for a lifetime.

Principles and Aims of Setting up the Euro-American Cultural Exchange Class 3 years education and learning will enable our students to:

1.complete all the compulsory courses of regular high school and achieve the academic level of a regular high school graduate.

2.acquire the ability to communicate and research in academic English, be familiar with overseas teaching approaches, assessment methods and Sino-international cultural differences, and gain access to American and other English speaking countries' undergraduate education.

Full-time English Teachers needed

Number required: 2 Posts

Requirements: BA and TESOL /TEFL. Some teaching experience preferred

Contract Period: 1st Sep, 2017 - 31st Jul, 2018

Monthly Salary: 6000 RMB English teacher 8000RMB Subject teacher

Teaching hours: 20 hours per week

Accommodation: A free private apartment will be provided. The apartment includes two bedrooms, living room, kitchen and bathroom (With air-condition, TV, Bed, Sofa. etc.). free ADSL Access . Fridge, and cooking utilities.

Internet access (Free): internet access at the apartment

Age of students: High school students

Insurance: The same treatment as the colleagues in our school

Closest Airport: Harbin Taiping airport

Paid Holiday: 2 days off per week; public holidays in China; paid winter holiday in Jan and Feb.

Airticket reinbursement: The school will reimburse the teacher the cost of round trip air-ticket on completion of the one school year contract.

Travel Allowance: 1200 RMB for one term

Other Benefit: free mandarin lessons provided