Zhejiang A&F University (Hangzhou, Zhejiang)
About Hangzhou
Hangzhou city
'There is a paradise in heaven, on earth there is Hangzhou" is the words in our song about this fantastic metropolis. Hangzhou, one of the seven ancient capitals of China and the capital of the Zhejiang Province. The city is a wonderful mix of old and new with West Lake as the heart of the city. This historical place is famous all over China for its beauty and culture and is one of the most visited tourist cities in the world. Have you not been to Hangzhou you have not seen the real China.
It is only about 120 miles away from Shanghai, which makes it the ideal place for a weekend vacation if you happen to be in Shanghai and want to see the more traditional side of China.
Take the train to Shanghai. This is the cheapest, safest and most comfortable way to travel from Hangzhou to Shanghai. The high speed train is available now. It is a 45-minute to 1 hours ride for about 82RMB (13USD) one way.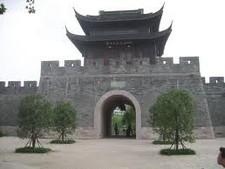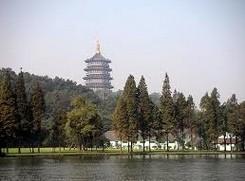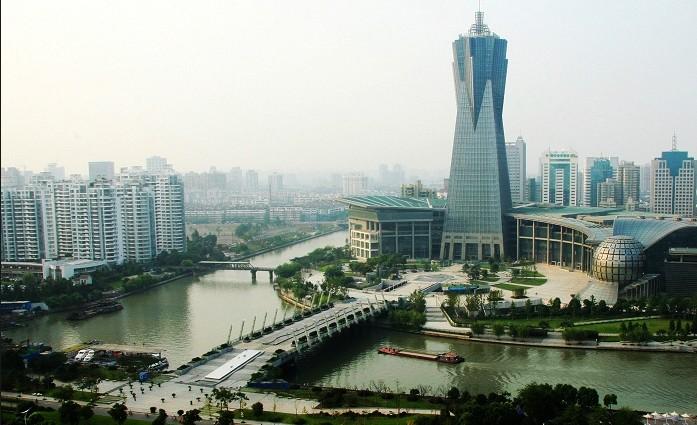 Brief Information
Founded in 1958, Zhejiang A&F University (ZAFU), coming directly under the auspices of Zhejiang Province, is a comprehensive university located in Lin'an City (just west of the popular tourist destination Hangzhou). Following the spirit of "Perseverance and Striving for Eminence," ZAFU has blossomed into a multi-disciplinary university featuring agriculture and forestry and offering bachelors and masters degrees in 9 disciplines, such as agriculture, engineering, management, literature, science, law, economics, medicine, and art. ZAFU was authorized to develop Doctorate Program in 2012.
ZAFU has 16 teaching schools, colleges, and divisions offering 55 undergraduate majors, among which are 4 national level majors as well as 12 key and key development provincial majors. ZAFU has 2 provincial key disciplines of high level importance, 1 key discipline of State Forestry Administration and 8 provincial key disciplines. ZAFU is authorized to award 10 first-class master's degrees and 14 professional master's degrees. Students are recruited from 30 provinces, municipalities, and autonomous regions. At present, ZAFU has over 25,000 full-time students, comprised of nearly 20,000 undergraduate students, 1,100 graduate students, and 4,500 international and continuing education students.
Composed of East Lake,Yijin and Zhuji campuses, covering nearly 200 hectares, and having 900,000 square meters of building space with over RMB 230 million worth of equipment, ZAFU has 1 National Engineering Technology Research Center, 1 National Key Laboratory Cultivation Base, 3 Provincial Key Science and Technology Innovation Service Platforms, and 7 Provincial and Ministerial Key Laboratories.
ZAFU also has a 1,700 strong team of staff and faculty of which 1000 are teachers with more than 560 faculty members having senior professional titles. Additionally, ZAFU has 2 shared academicians, 1 member elected as the National New Century Talent, 1 member selected for the China Global Expert Recruitment Youth Program, 1 elected as Agricultural Outstanding Talents and Innovation Group, 7 members selected for the Provincial Global Expert Recruitment Program, 3 Provincial Young & Middle-aged Experts for Outstanding Contributions, 5 professors specially engaged by the provincial government (Qianjiang Scholar), 78 members included in the Provincial 151 Talent-cultivating Program, 18 discipline leading teachers among provincial universities, 1 National Teaching Group, 1 Innovation Groups among provincial universities, 9 Provincial Key Innovation Groups, 4 Provincial Teaching Group, 18 national outstanding teachers, and 18 members with special government allowances.
In recent years, the university has won 1 Second Prize for National Teaching Achievements and 3 First Prizes for Provincial Outstanding Teaching Achievements, has offered 3 National Excellent Courses and 23 Provincial Excellent Courses, and has provided 1 Innovation Experimental Area for Zhejiang Provincial Talent Training Mode and 7 Provincial Teaching Demonstration Centers for Basic Experimentation. ZAFU, which is endeavoring to innovate and offer entrepreneurial education, has, in the past three years, had undergraduates win 800 prizes in national,provincial and ministerial competitions.
In recent years, over 3,300 national and provincial award projects have been carried out at the university. Among them, 1 project won Second Prize in the National Technology Invention Award, 4 projects won Second Prize for the National Technology Progress Award and 4 projects have won First Prize for Provincial Science and Technology; 850 papers have been retrieved by SCI, EI, and ISTP; 368 patents have been authorized; and 229 monographs have been published.
ZAFU promotes international exchange and co-operation and has built up collaborative, joint education and academic relationships with 50 universities and academic institutes in more than 20 countries and regions, such as the USA, Japan, Canada, the UK, Australia, Korea, and Sweden.
ZAFU adheres to a people-oriented value system that strives for development of a campus culture featuring ecological improvement. Presently, Zhejiang Ecological Cultural Research Center is being established with modern buildings and facilities in a setting of great natural beauty surrounded by mountains and water. This makes ZAFU a most suitable place for learning, teaching, and conducting research, which is why the Ministry of Education and the State Forestry Administration have honored ZAFU with the title National Civil Ecological Education Base.
Gathering wisdom and strength from students and teachers, ZAFU will insist on development themes of enhancing intension and promoting transformation, of improving quality, of following the university's medium and long-term development plans, and of striding toward its goal of creating a domestic university famous for its ecological and entrepreneurial activities.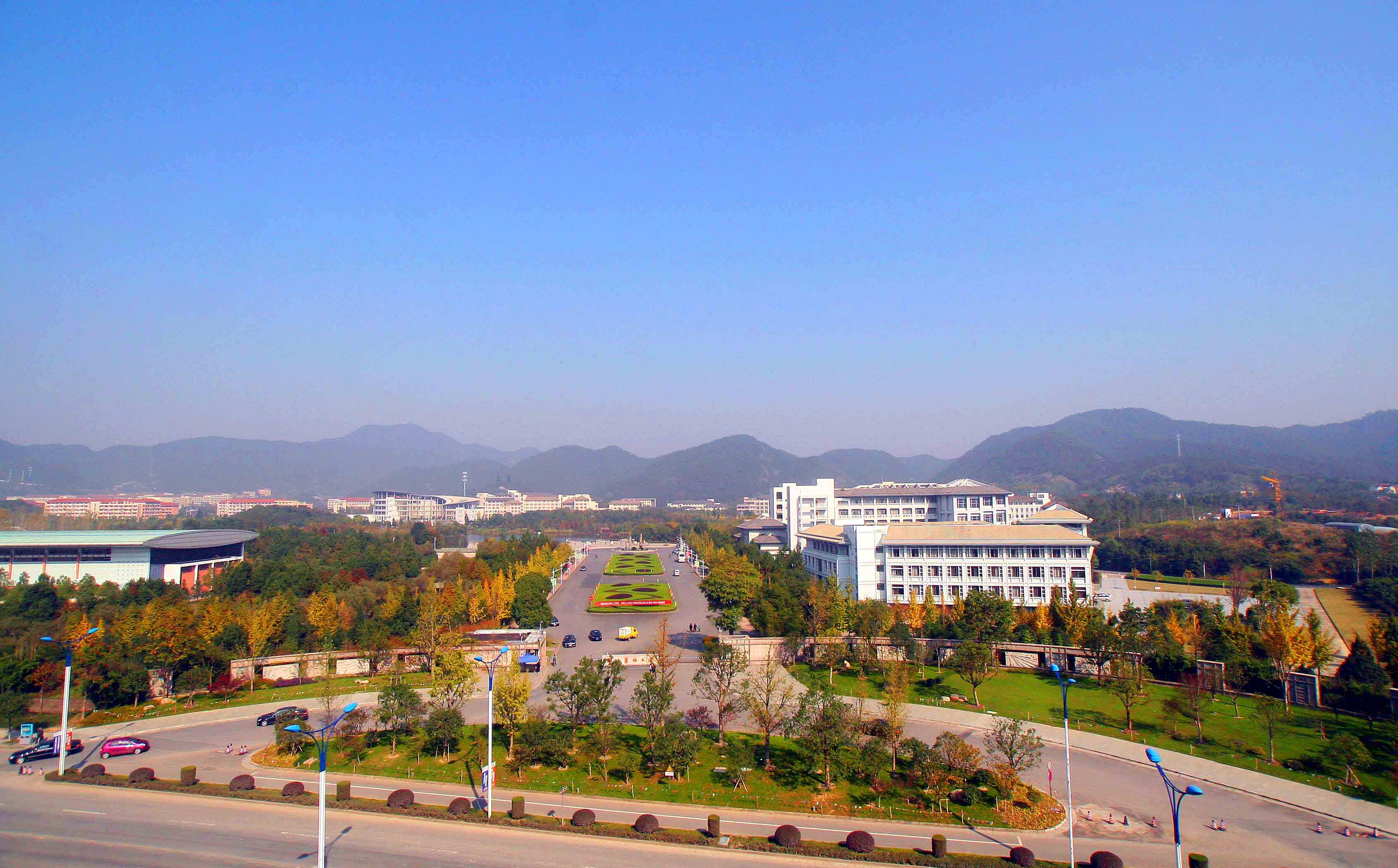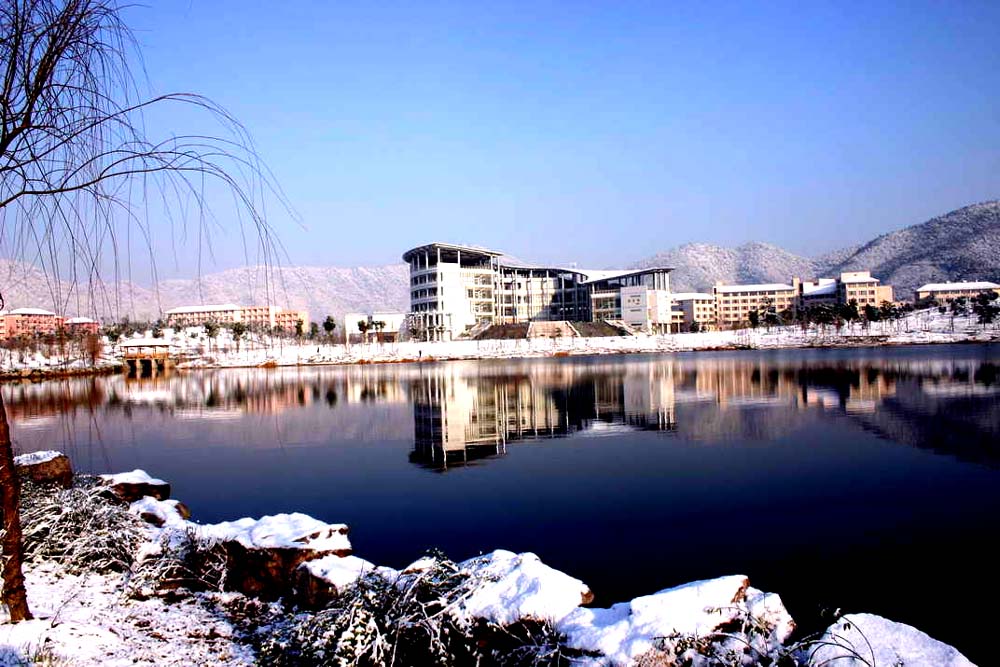 Qualifications:
1. Minimum qualifications are a native English speakers
2. A Bachelor Degree plus a TEFL certificate
3. Teaching experience
Contract period:
1st Sep. 2022 to 31st Jul, 2023
Remark: the contract is renewable and teacher will be paid the 2017 summer holiday in July/August if the contract is renewed
Monthly Salary:
RMB 8000 - 11,000 (Depends on teacher qualification and experience)
Accommodation:
A private apartment will be provided from the university.
Airfare allowance:
8,000-10,000 airfare fee will be paid from the university.
Visas and work permit:
university provides assistance in obtaining the proper visa, licenses and residence permit that permit the candidate to work in China.
Medical care:
university will buy insurance for the teacher.
Working hours:
16 teaching hours per week.
Vacation:
All major Chinese holidays. more thn one month paid summer holiday.